PRIVATER Essensausflug
Be my GUEST
Let yourself be immersed in this private gastronomic journey exclusively created for you by Chef Dárcio Henriques.
Be ready to be carried away not only by the flavours of each dish, but also by the breathtaking panoramic views of the majestic Douro River.
As you embark on this adventure, let yourself be guided by Sommelier Bernardo Pinho through a careful selection of wine pairings, enhancing each moment.
Whether you choose to dine amidst the tranquil gardens or within the elegant library, every moment is designed to heighten your senses and create unforgettable memories.
Between 2 and 12 guests, this private dining affair ensures an intimate and exclusive atmosphere.
---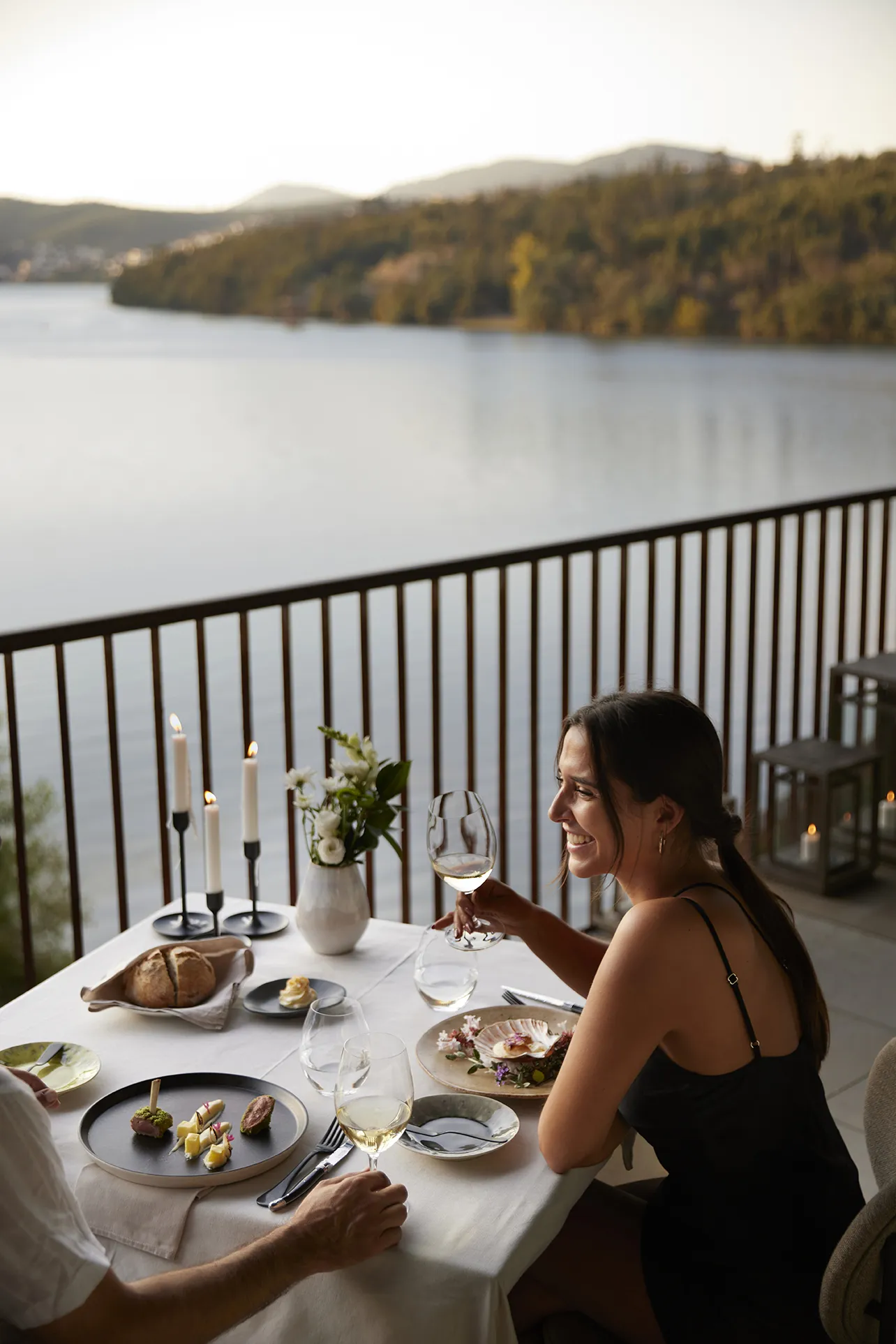 ---
INFO
+2h30
Min. 2 people ⁄ Max. 12 people
8 moments - €190 per person
Add the Sommelier's wine suggestions:
- Pairing Octant Douro €50 per person
- Pairing Sommelier €80 per person
- Pairing Premium 130€ per person
- Pairing of premium port wines €150 per person